4 EASY WAYS TO IMPROVE YOUR ENSUITE
Updated: May 13
Ensuite bathrooms are generally compact by nature and require careful planning to ensure we are able to use the entirety of the room as effectively as possible. We use them multiple times a day, so why not make your ensuite a room that you enjoy being in?
Below are a few tips and tricks to help you improve your ensuite!
LUXURY
Create a sense of luxury in your ensuite by adding a stylish and affordable feature wall. Our wet wall panels come in a variety of different styles and colours and can be installed in just one day! The panels are a perfect solution for a grout free bathroom and are extremely low maintenance! They are 100% waterproof, mould resistant and fire retardant - say goodbye to the hassle of tiles!
Check out our website for more details or contact us at: 08 6202 0059!
BATHS
If you have the luxury of space within your ensuite, baths are the perfect way to create your own little retreat. After a long day of dealing with stress at work or looking after the kids, there's nothing more relaxing than filling up the bath, lighting a few candles and closing your eyes for even just a few minutes of relaxation. It's important that we get sometime to ourselves to relax and clear our minds so we can get back out there and carry on!
To add even more luxury, go for an air-jetted tub that gives off gentle bubbles: you can even add bath oils and salts to create the ultimate spa retreat.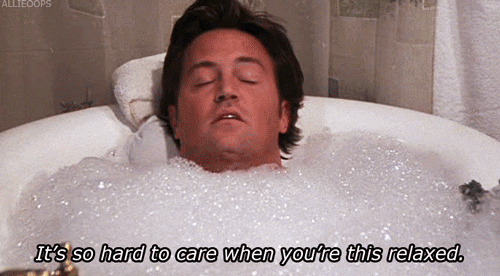 STORAGE
As time goes by, we slowly start collecting more and more 'things' that live in the depths of our bathroom cupboards. If you're struggling for storage in a small ensuite, consider a mirror that doubles as a cupboard above your vanity, this will hide all your products whilst also making them readily accessible.
Another handy tip is to install a vanity that has draws instead of doors and shelves. This way, nothing will get pushed to the back never to be seen again as you can pull the whole draw out and see all of your products - you will also be able to reach everything easier and avoid knocking over everything at the front of the shelf!
ILLUSION
Ensuites can be quite compact, so why not do everything you can to create the illusion of a bigger space!
A wall hung vanity and an in-wall toilet suite are perfect ways to minimise the look of bulkier items within your bathroom. Also, frame-less shower screen doors create the illusion of a bigger shower/space as nothing metal and chunky is drawing the eye in.
Try to draw the eye upwards and out by having a darker floor with lighter walls!